Robotic Automation Solutions by Tezmaksan Suitable For All Types Of Production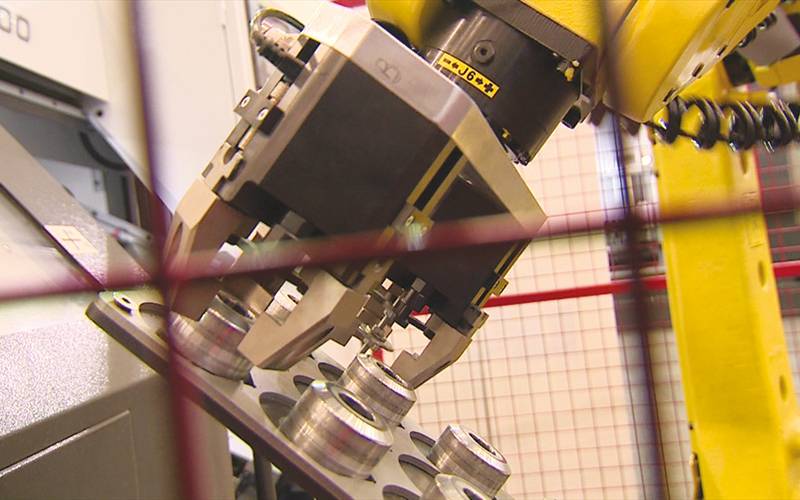 Industrial robot automation applications have been a major boost particularly to quality and efficiency, especially in mass production enterprises. Thus, in recent years, a combination of Robotic and CNC machinery in operations has become quite common in the Turkish market as well as globally.
The majority of robot applications consists of loading and unloading applications on machine tools. In addition, robots are also used in automation for heavy and special processes such as sanding, deburring, polishing, welding, pallet loading, packaging.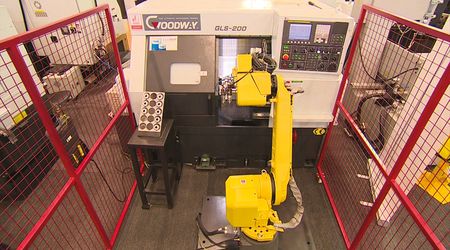 The main reasons regarding the use of robots in the industry can be listed as follows:

» Reduces labor costs,
» Replaces employees working in dangerous and risky environments,
» Ensures a more flexible production system,
» Ensures a quality control process with greater consistency,
» Ensures increased output,
» Allows meeting the skilled labor shortage,
» Capable of working nonstop through three shifts,
» Capable of lifting heavier loads compared to a human,
» Capable of achieving results quicker than a human,
» Competence in tedious and repetitive jobs,
» Capable of operating in hazardous environments,
» Eliminates human errors, Minimizes quality control errors,
» Pays for itself in short time, Excellent maneuverability, High profit yield.