Orsan Ops: They Use Robots to Catch Up with the World Leaders.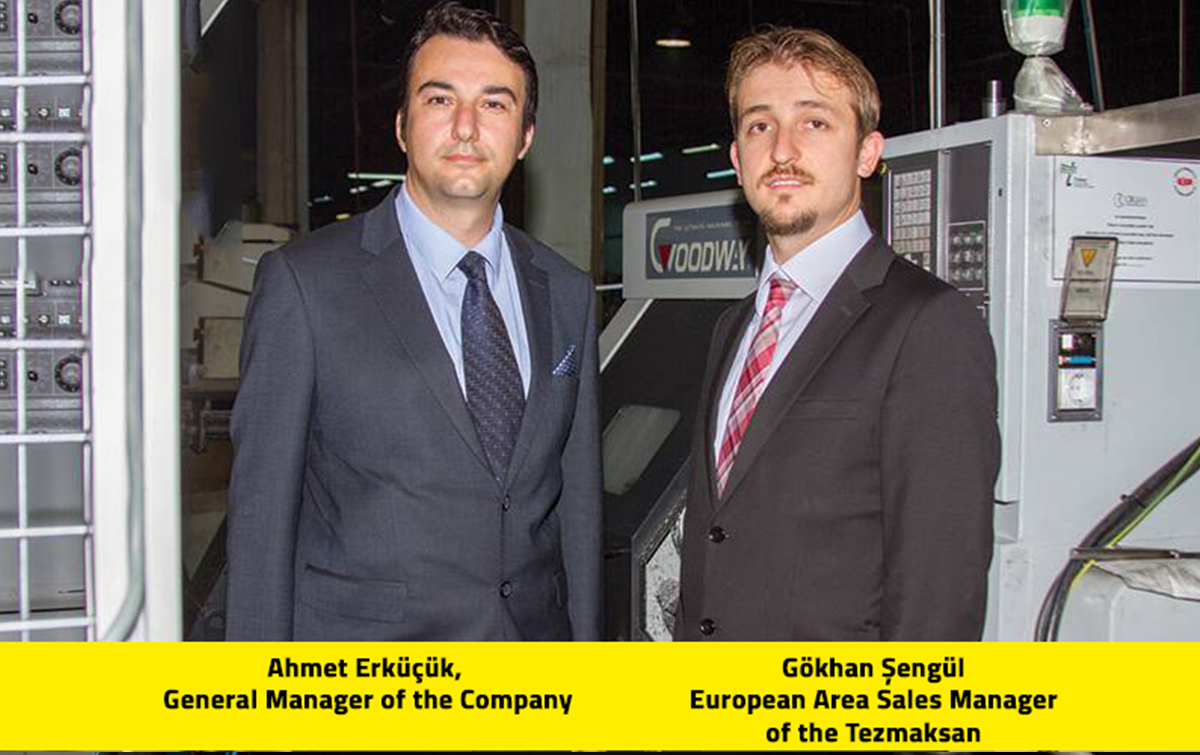 Using packaging and welding robots in their production lines according to their cooperation with Tezmaksan Makine, Orsan is a significant equipment supplier to newly developing Turkish automotive industry. Answering to our questions during our factory visit, Mr Ahmet Erküçük, General Manager of the Company stated that they invested in robotics both for meeting quantities and reducing labor.
What is the production capacity of your facility, which products are being here, and which methods, how many people are working? Could you please explain a little?
Currently, a total of 220 people is working as white and blue collar; 182 of them are blue-collar and 38 of white-collar. Our current annual capacity is 360 thousand steel and aluminum tubes and 250 thousand brake cylinders.
In which operations do you use robots? At which stage of manufacturing do robots get involved?

Currently, we use CNC processing robots, packaging and welding robots that we have activated. Other than welding robots, we use processing robots that we bought from Tezmaksan. We use Fanuc and ABB robots. We have 5 robots in total.
Could you please tell us about your new projects?

Mercedes currently has an important project; they have requested from our steel and aluminum tubes for their buses and trucks. Besides, MAN has a high-target project: "10 thousand Buses to Turkey".

ROBOTS TO REDUCE LABOR RATES

For sure, you have decided to invest in robots to meet such high demand.

Yes, we invested in robots both to meet quantities and reduce labor. We have a high rate of labor due to union activities and we would like to use robotics technologies to decrease this rate. It has been 10 years since we shifted to robotic systems.
How was your feasibility report before investing in robots?

In our feasibility studies, we considered existing manufacturing times. For example, I use two workers for one work, if I switch to a robot, I will not use any worker, and how soon the return on such investment will be realized. We have investment return criteria to invest in consideration of our feasibility. The quantities in project to be carried out have significant importance, for example, this project is an 8-year project, and investment return is of paramount importance. For example, if the return of an investment is one and a half years, it is applicable for us.
How was your meeting with Tezmaksan, how did you reach them?

We previously bought machines from Tezmaksan and we thought why not work together for this project. Our progress in this project was smooth and fast. We proceeded on our way in terms of both price and application, as well as being a solution to our need and we handled our project successfully and put it into operation.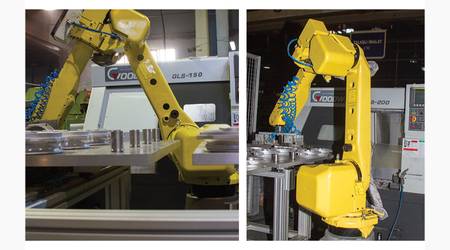 Have you met with other integrators?
Yes we have, we evaluated alternatives. Our machines were bought through a tendering process and with government incentives. We have chosen a company with which we can work smoothly. They also provided financial support.
So, after such a request, how long did it take them to respond and make the installation?

In fact, Tezmaksan was always ready to make the installation for us. As our project has certain stages, they made the installation following our direction. They delivered in a truly short time. 2 x Fanuc robots are installed to feed parts of CNCs.

WE WILL CONTINUE TO WORK WITH TEZMAKSAN AS LONG AS THEY GIVE FINANCIAL SUPPORT. Do you consider working with Tezmaksan for robot investments in the future?

We have not had any problem. We will continue to work with them as long as they give financial support. Five stages were planned to be manufactured, based on their technical drawings the process started with the selection of which part is to be processed in the machine and the selection of the machine. After selecting the right machine, operators should be qualified. Staff anyhow cannot always work in the same manner. That's why we preferred to proceed with the Fanuc robot. And then the robot was selected by considering the part.
Conveyors such as loading and unloading were installed for the parts to be processed. The project has main stages; the machines were delivered on targeted delivery time, installed, and immediately after robots were delivered. Configurations for the part to be processed were made. Other parts no. 2, 3 and 4 integration to robots were made. Process went swiftly and well. Our robot started to operate 10 days after we received machines from Tezmaksan.